News & Events
We're always hard at work creating new menu items and planning seasonal festivities. Check back often to see what's new and exciting.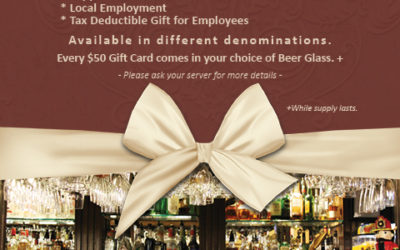 A Six Mile Pub Gift Card represents:      *Great taste & homes made-from-scratch food      *Pure food that caters to allergies and food sensitivities      *Large selection of food & beverages to suit all tastes      *Support for local artisan growers and...
MON – THURS
11:00am – 10:00pm
FRI & SAT
11:00am – Midnight
SUN
10:00am-10:00pm
(Breakfast served 10am to 2pm on Sunday only)

HAPPY HOUR
Daily 3:00pm – 6:00pm | 9:00pm – Close
HOLIDAY HOURS
Stat Holiday: Open – 10pm
Christmas Eve: Open – 5pm
Christmas Day: Closed

Contact Us
494 Old Island Hwy at Six Mile Rd
Victoria, B.C. Canada V9B 1H5
Phone: (250) 478-3121
Fax: (250) 478-8765
Email:  info@6milepub.com
Drop Us a Line
Let us know if you have any questions!