Artisan Food. Craft Beer. Historic Setting.
Six Mile Pub & Eatery
Handcrafted cuisine in British Columbia's oldest pub
Established 1855
Artisan Food. Craft Beer. Historic Setting.
Handcrafted cuisine in British Columbia's oldest pub.  Established 1855.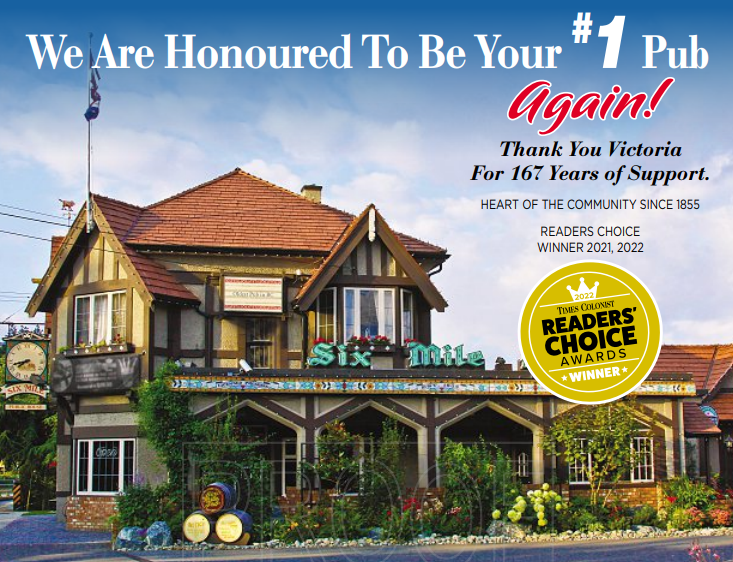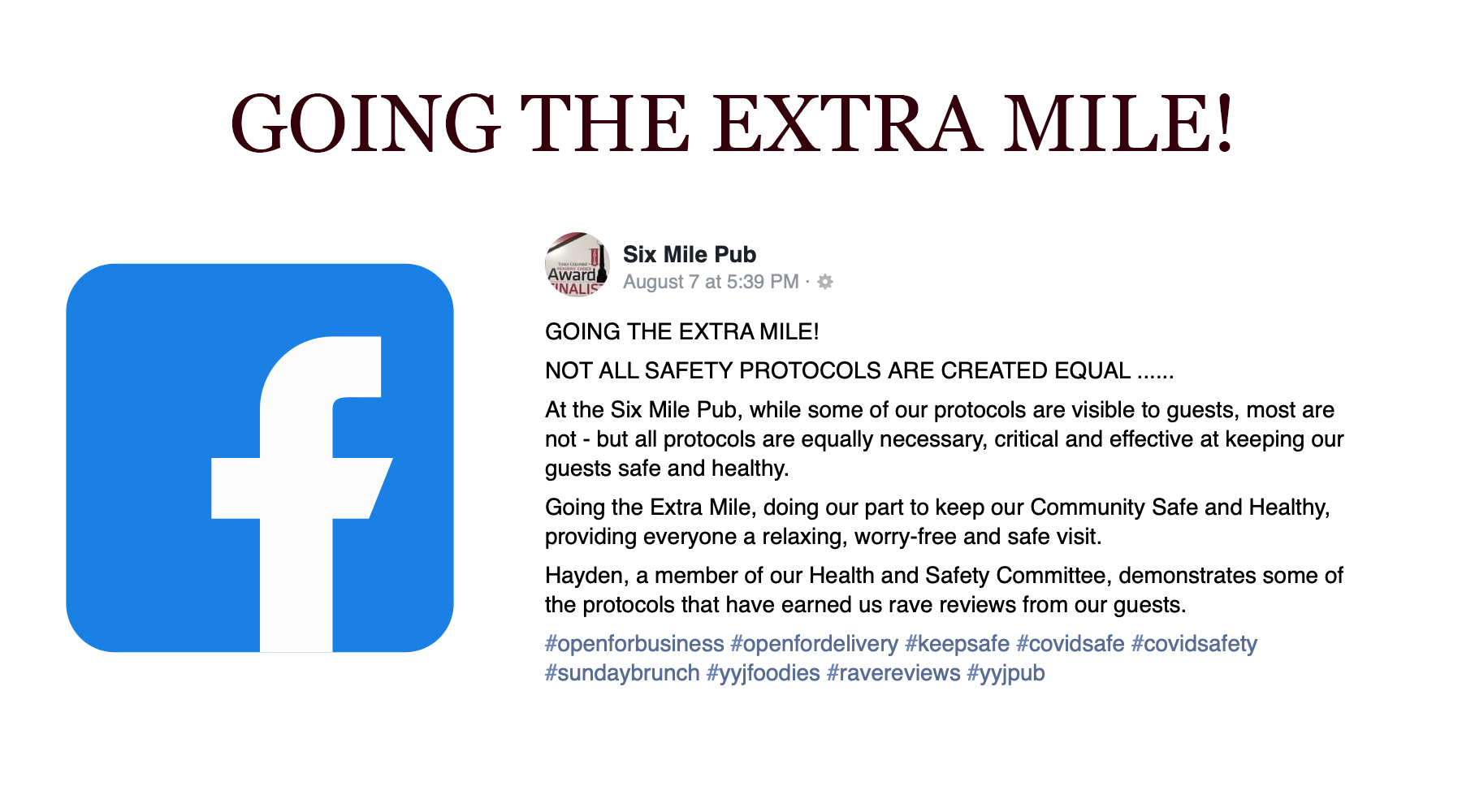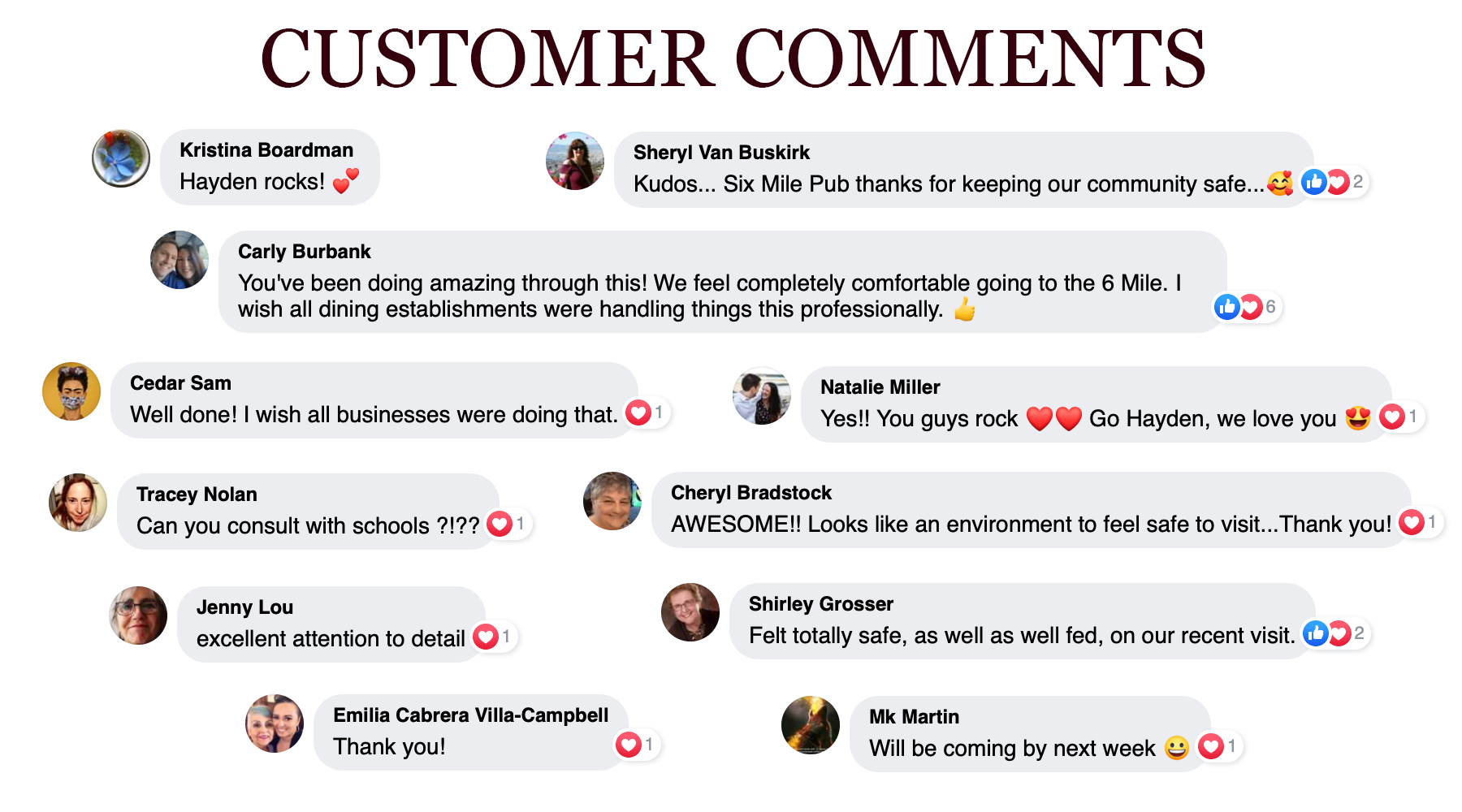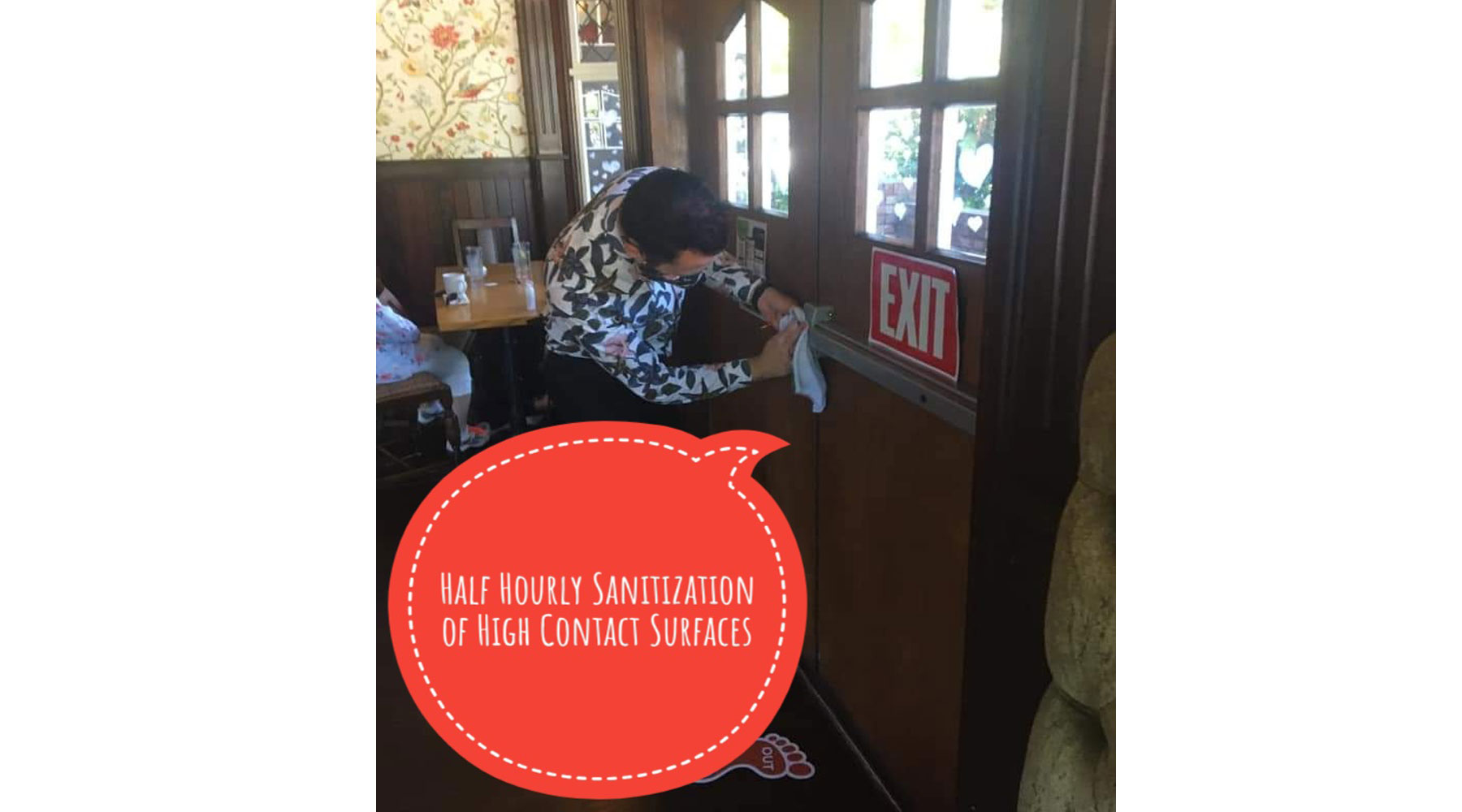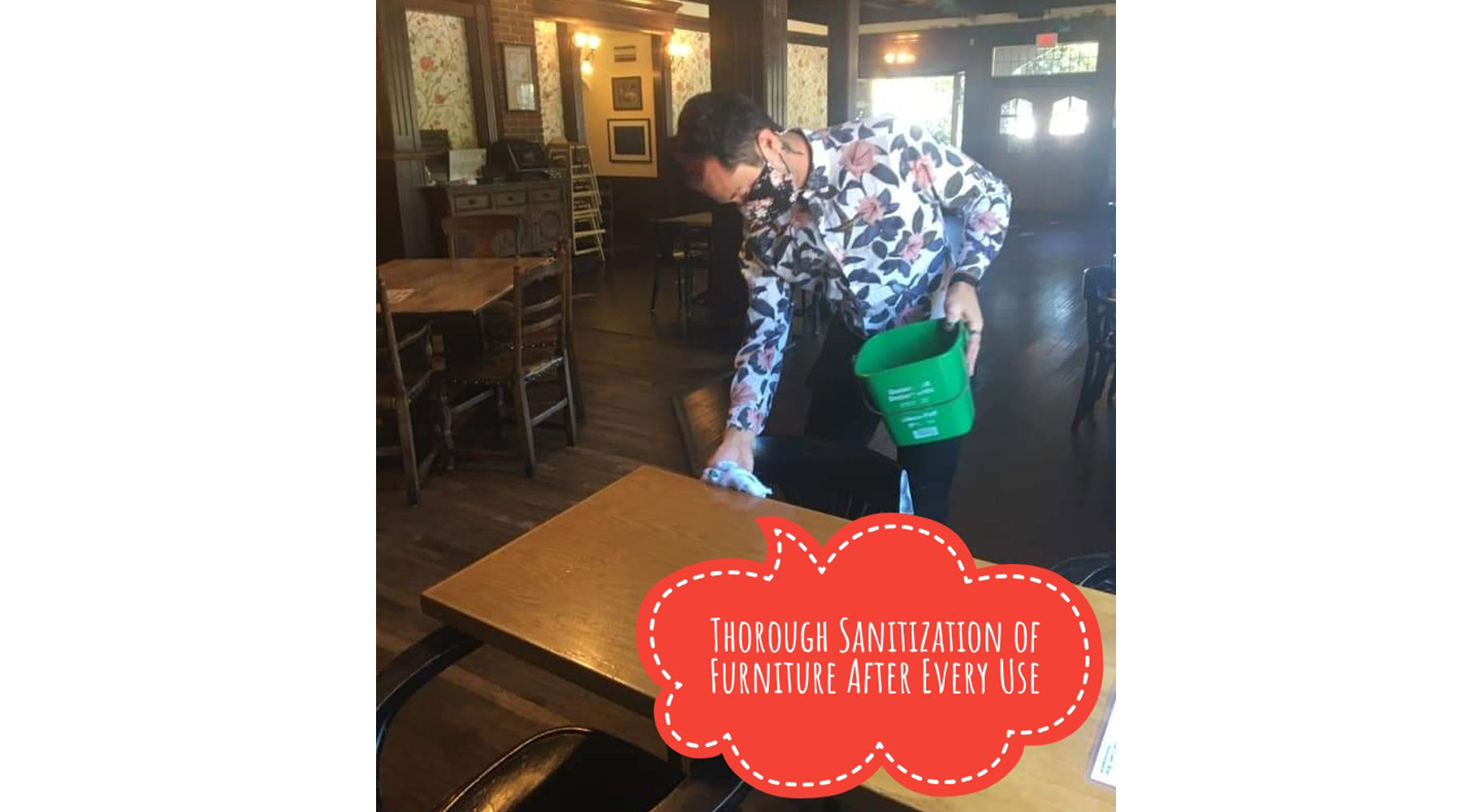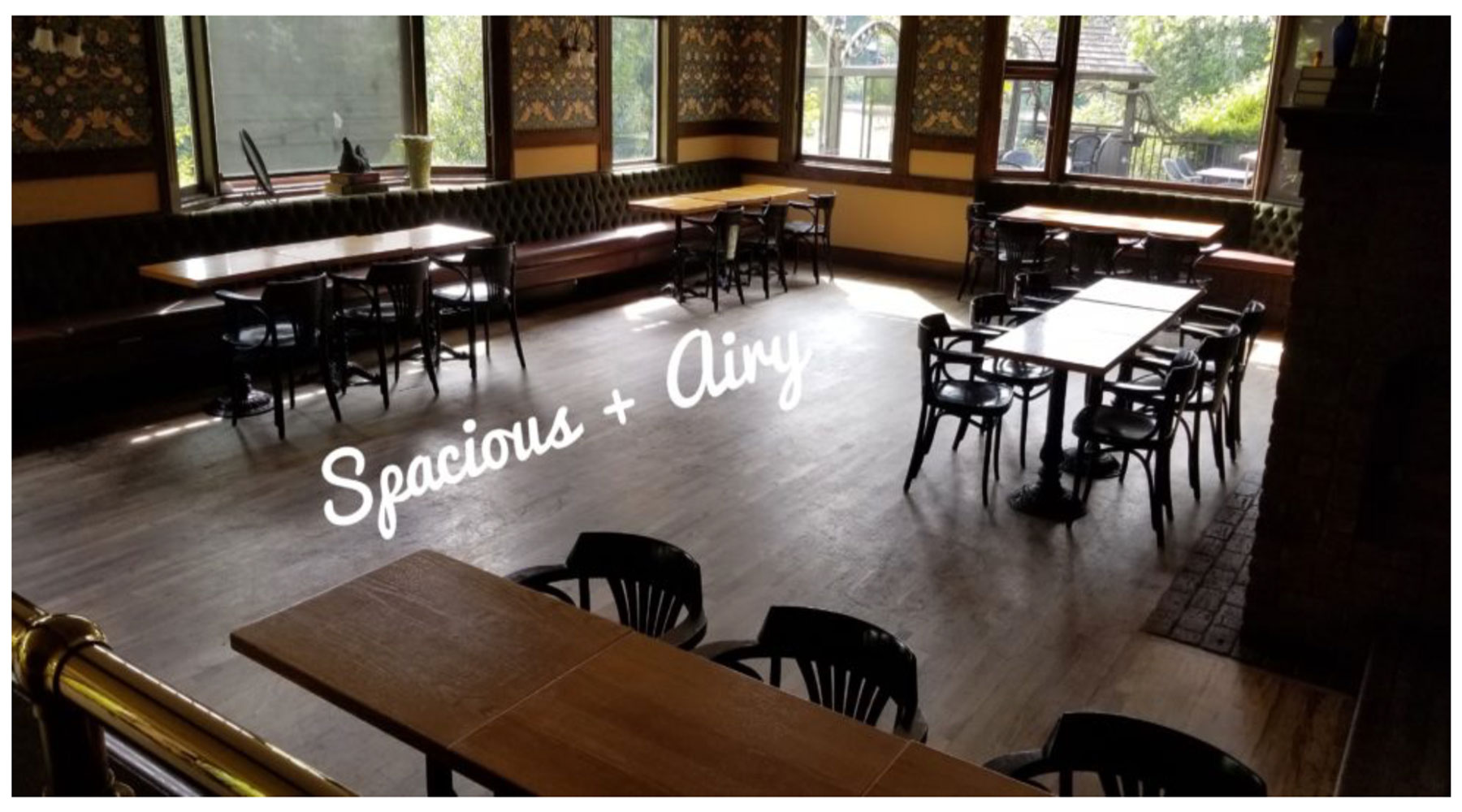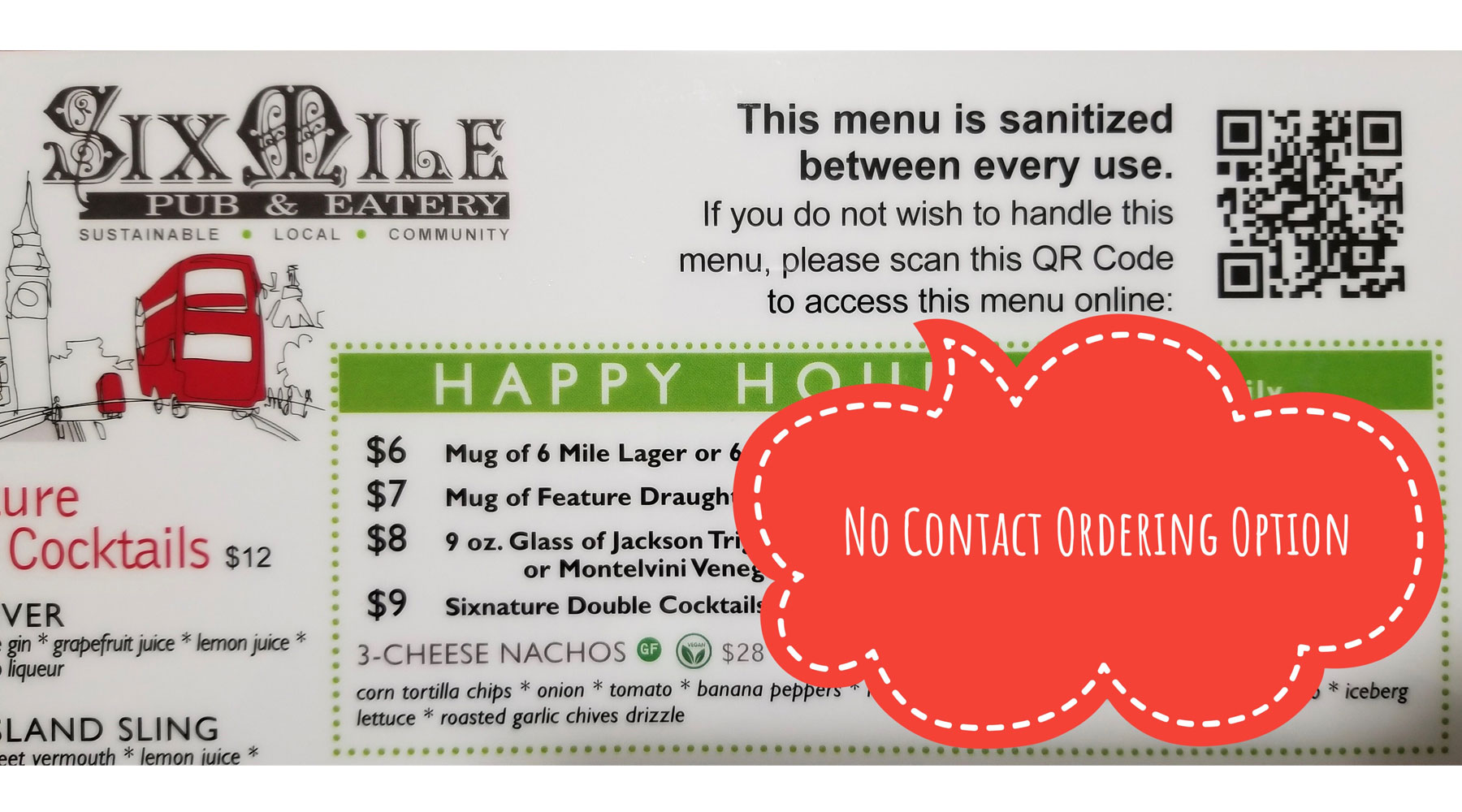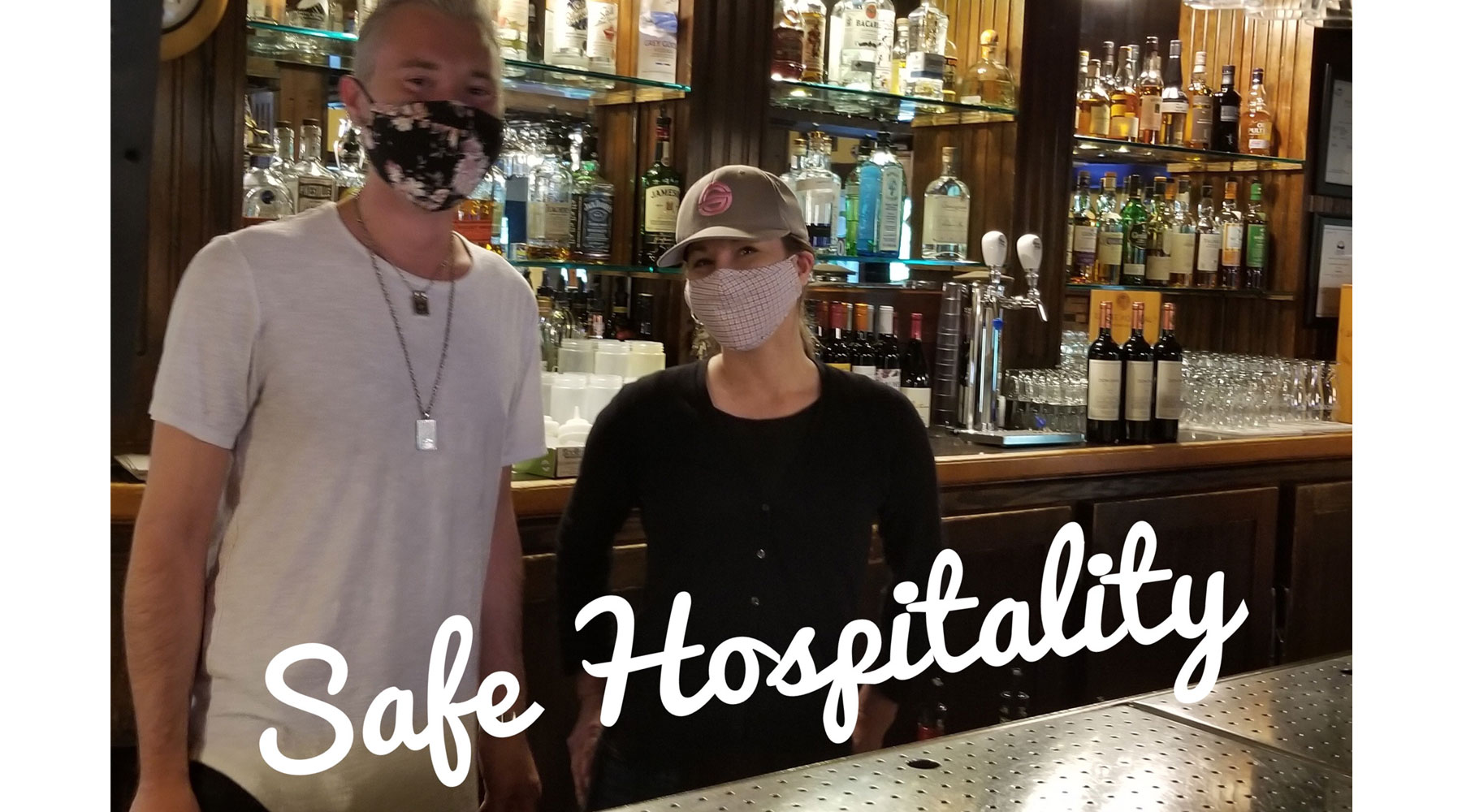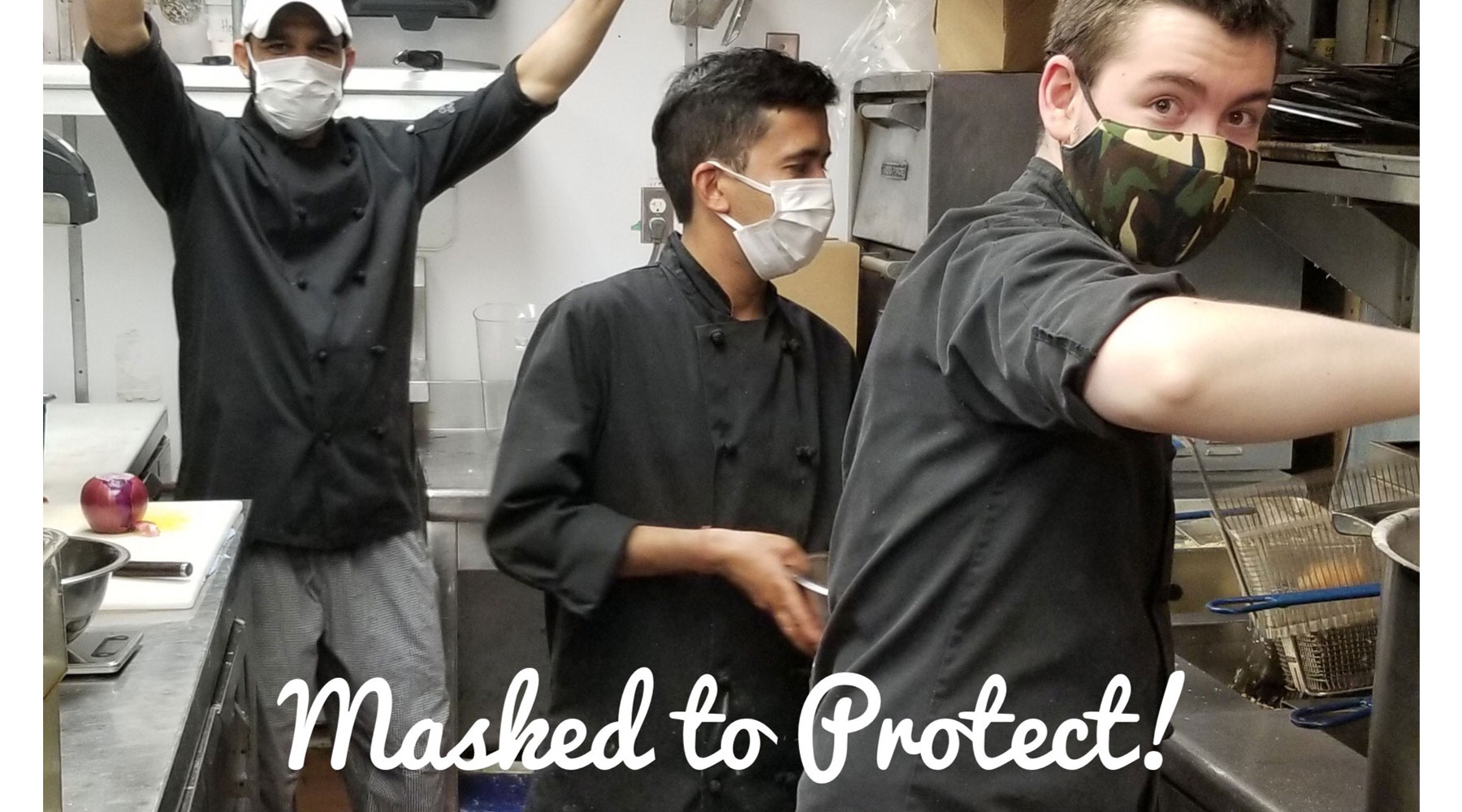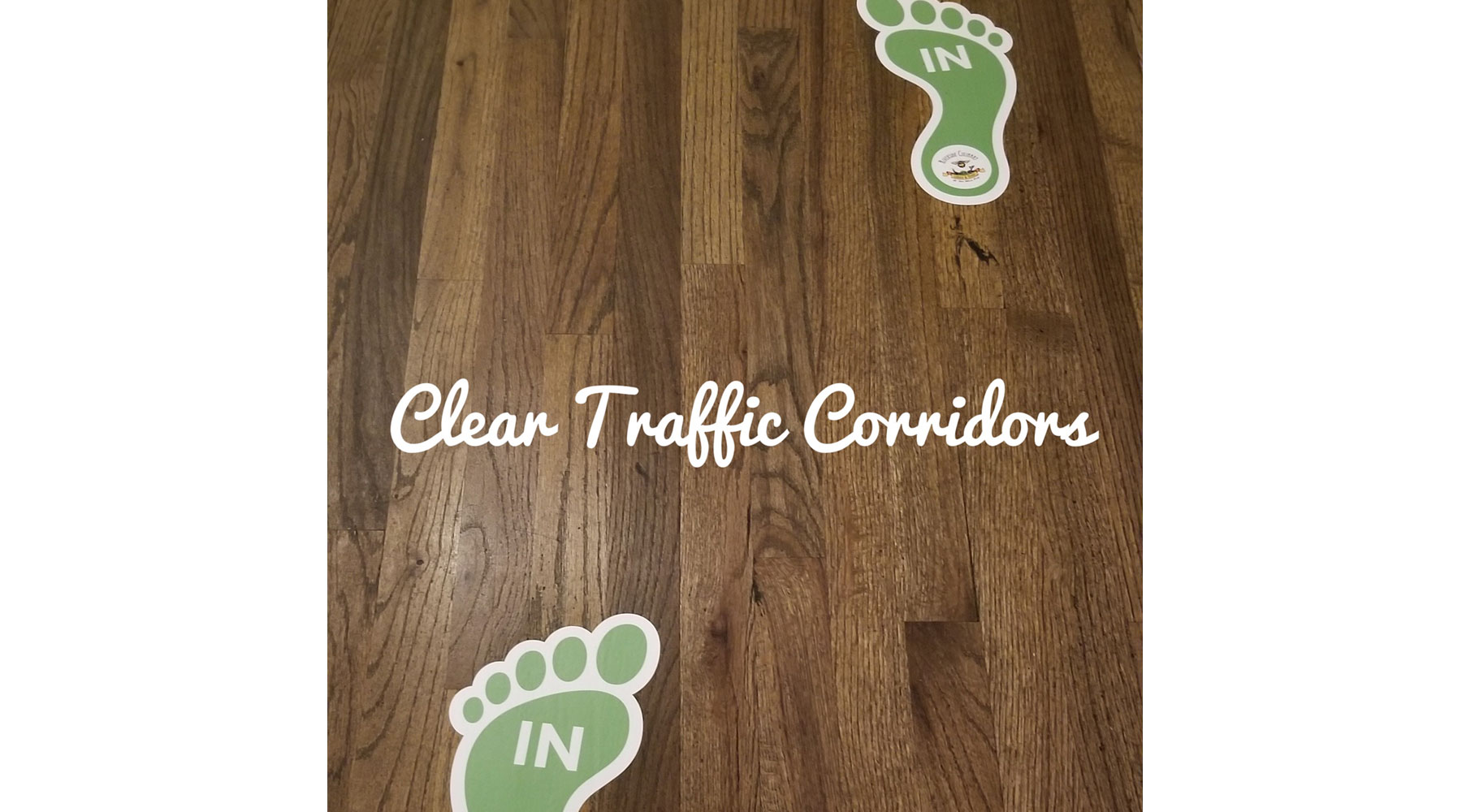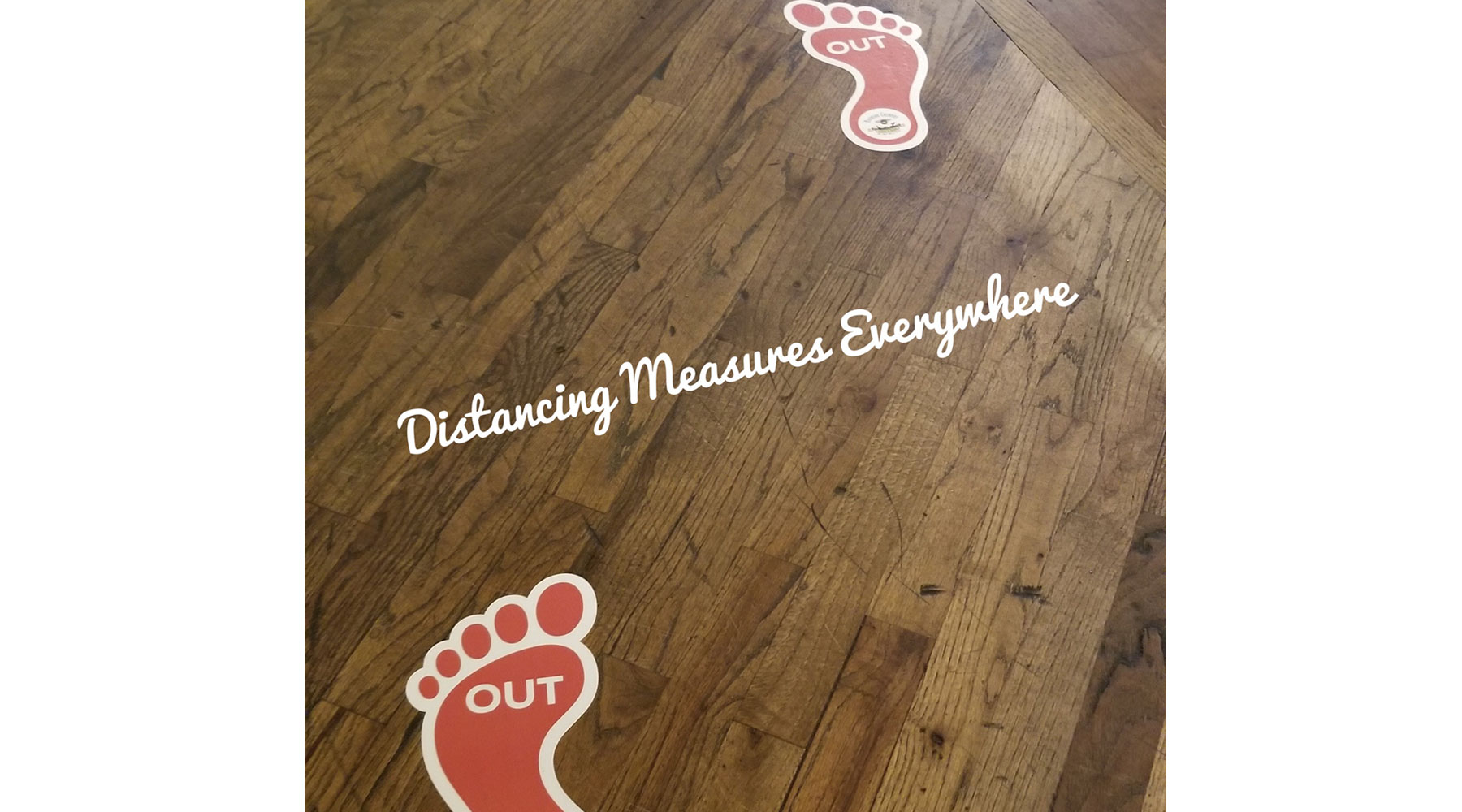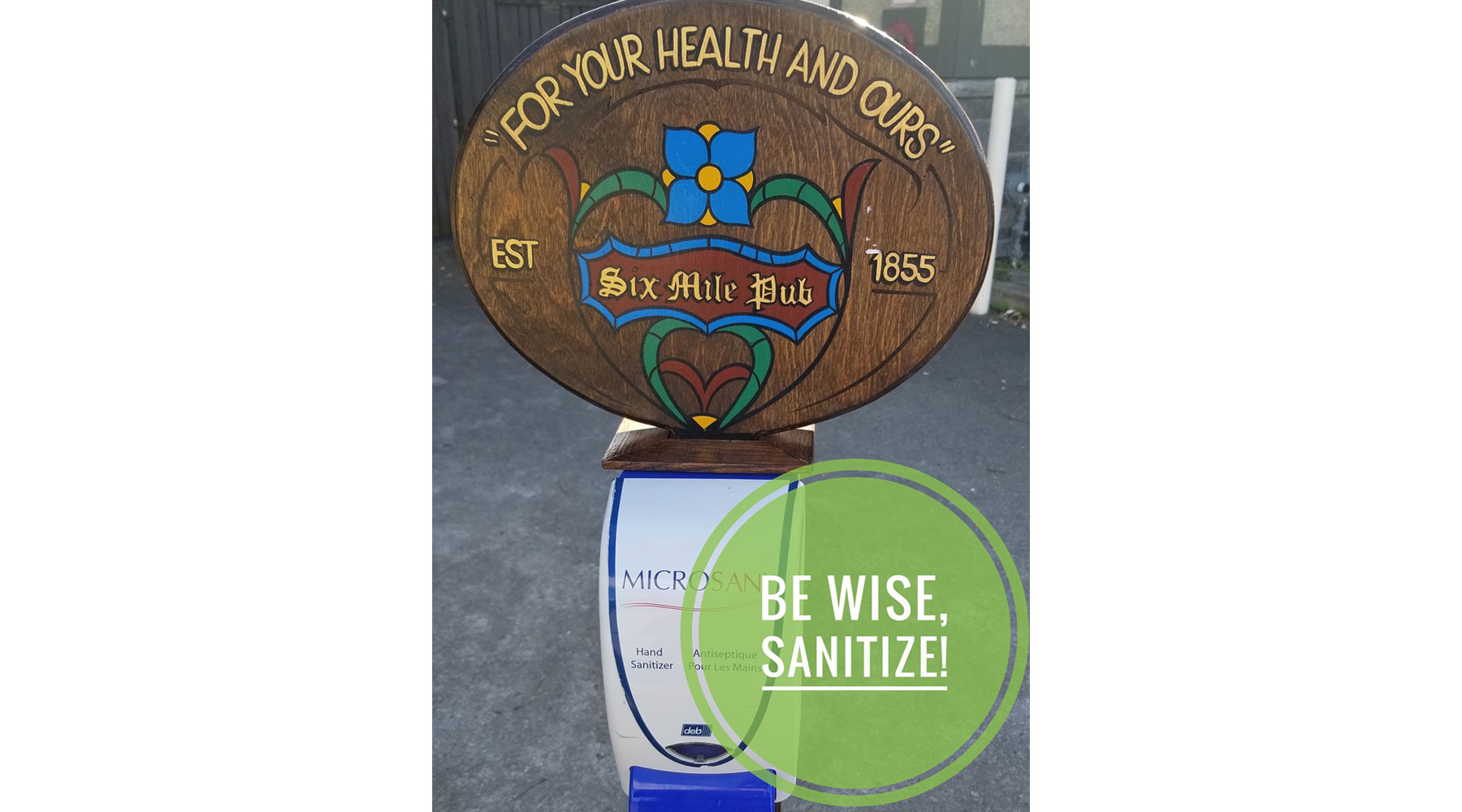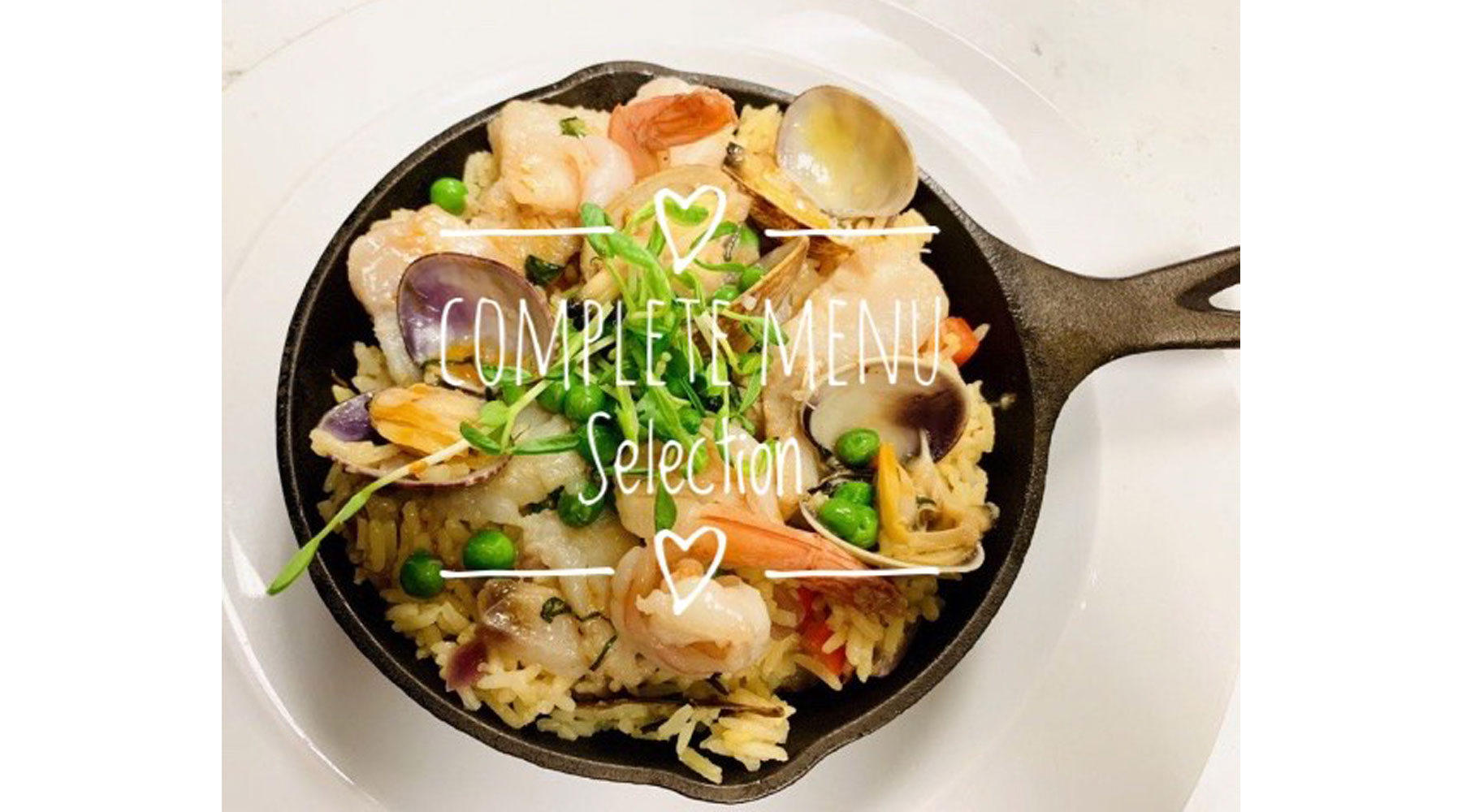 The Six Mile Pub & Eatery
Our culinary team serves up inspired seasonal menus to soothe and feed the soul.  Join us at British Columbia's oldest pub for an artisan crafted meal using thoughtfully sourced and house-made ingredients.
Unique at The Six Mile
We do not own or use microwave ovens
Only high-quality oil is used in our fryers. While more costly, the quality is in the taste and the value is in its healthful properties
We serve handmade artisan products including pasta, sausages & bread
Our apiary produces an abundance of honey that we use in many recipes
All seafood options are recommended by the Vancouver Aquarium as ocean-friendly
Patrons of all ages (including minors) are always welcome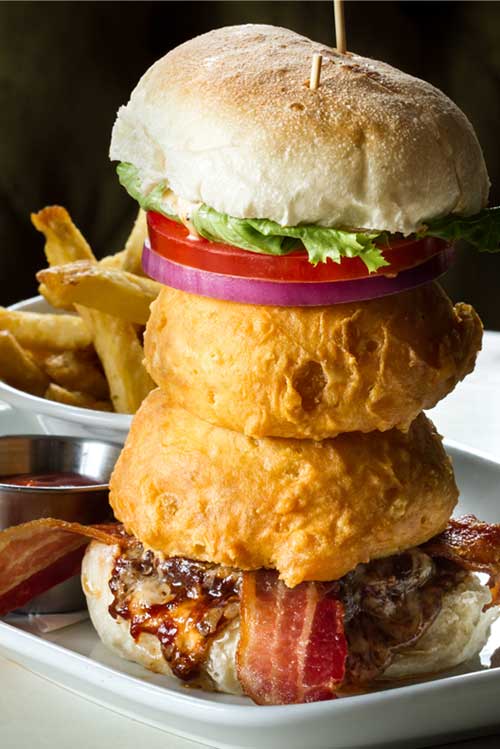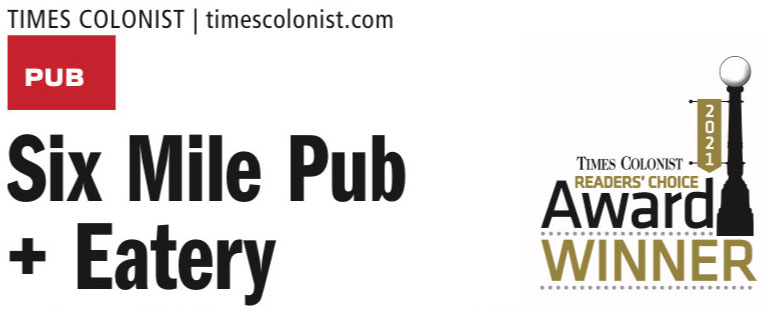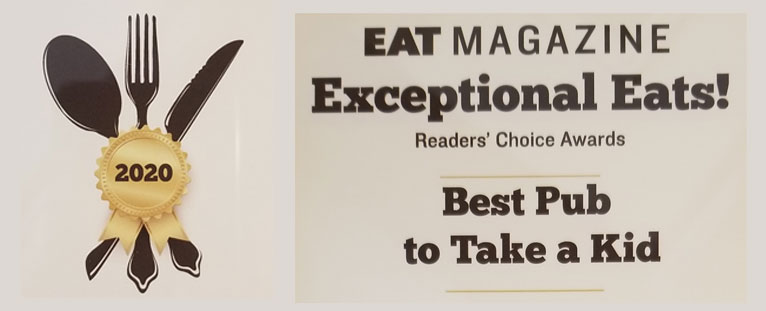 Fresh Ingredients, Tasty Meals
Simple ingredients, sourced thoughtfully and treated with respect.
At the Six Mile, we keep bees to do our part to help Mother Nature. We use our honey to provide different flavour​ profiles​ for many items including our desserts & Signature Cocktails.
Using specialty grains and flours, our artisan bakers make leavened breads and pizza dough from our lovingly-nurtured sourdough mothers: "Lucille" and "Sandy".
All our pastas are made fresh on premise using carefully selected ingredients – Canadian semolina, kale from our garden, beets from BC, and free-range local eggs.
If you see the Ocean Wise symbol next to a seafood item, you know that option is the best choice for the health of our oceans.
We source our meats from producers who share our core beliefs about animal welfare and the use of natural means to treat diseases and enhance growth.  These producers include local farmers such as Parry Bay Sheep Farm as well as BC ranchers such as 63 Acres.

"A fabulous gem that is a foodie-worthy restaurant.  It looks like a pub, atmosphere feels like a pub, but the care and ingredients that go into the menus certainly don't taste like your usual pub fare...Go and enjoy."
Heather P

"My go-to place for fish and chips"
"Wow.  Came here for the gluten-free fish and chips on a recommendation of a friend.  Gluten-free or not, the fish and chips here were pretty awesome, as in, definitely my go-to place for fish and chips. "
Julian B

"Love it here!  Big English style pub with darts and pool...great food (including gluten-free options) and great selection of beers.  Nice outside patio too.  Favourite pub in Victoria (and I'm very picky as an Englishman!)"
Nick M

"Shepard's pie was epic!"
"Handsome, spacious heritage building serving friendly refined twists on pub favourites with eco-friendly ingredients.  Fantastic drinks and cocktails.  Gluten-free friendly.  The shepard's pie was epic!"
Adrian U
There's always something exciting happening at the Six Mile Pub & Eatery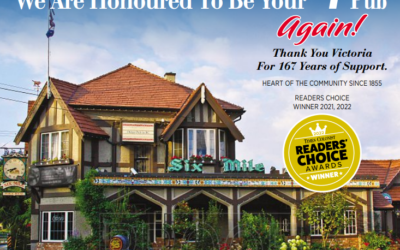 We Are Honoured To Be Your #1 Pub again! Thank You Victoria For 167 Years of Support. HEART OF THE COMMUNITY SINCE 1855 TIMES COLONIST READERS CHOICE WINNER 2021, 2022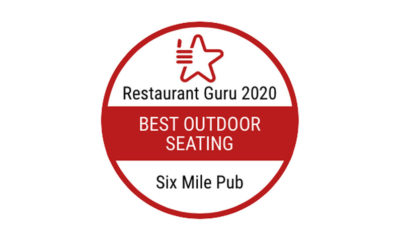 Restaurant Guru 2020Best outdoor seatingSix Mile Pub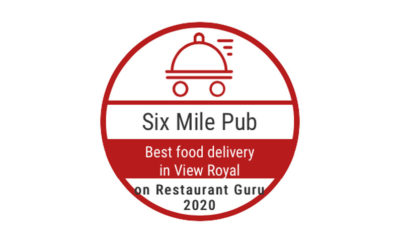 Six Mile Pub Best food deliveryin View Royal on Restaurant Guru 2020
We are open for Safe Indoor Dining, Take-Out & Delivery during these hours.
Our Riverside Patio is open for seating between mid-Spring and mid-Fall.
MON - THURS
11:00am - 9:00pm
FRI & SAT
11:00am – 10:00pm

BRUNCH
Sat & Sun 11am - 2pm
HAPPY HOUR
Daily 3pm - 6pm
Please follow us on Facebook / Instagram for the most updated hours as we adjust in response to Provincial Health Restrictions. Thank you for your Support and Understanding.
Contact Us
494 Old Island Hwy at Six Mile Rd
Victoria, B.C. Canada V9B 1H5
Phone: (250) 478-3121
Email:  info@6milepub.com
Drop Us a Line
Let us know if you have any questions!