Room Layouts
Planning an event for a large group?  Have a look at the sections that we can offer to best suit your occasion.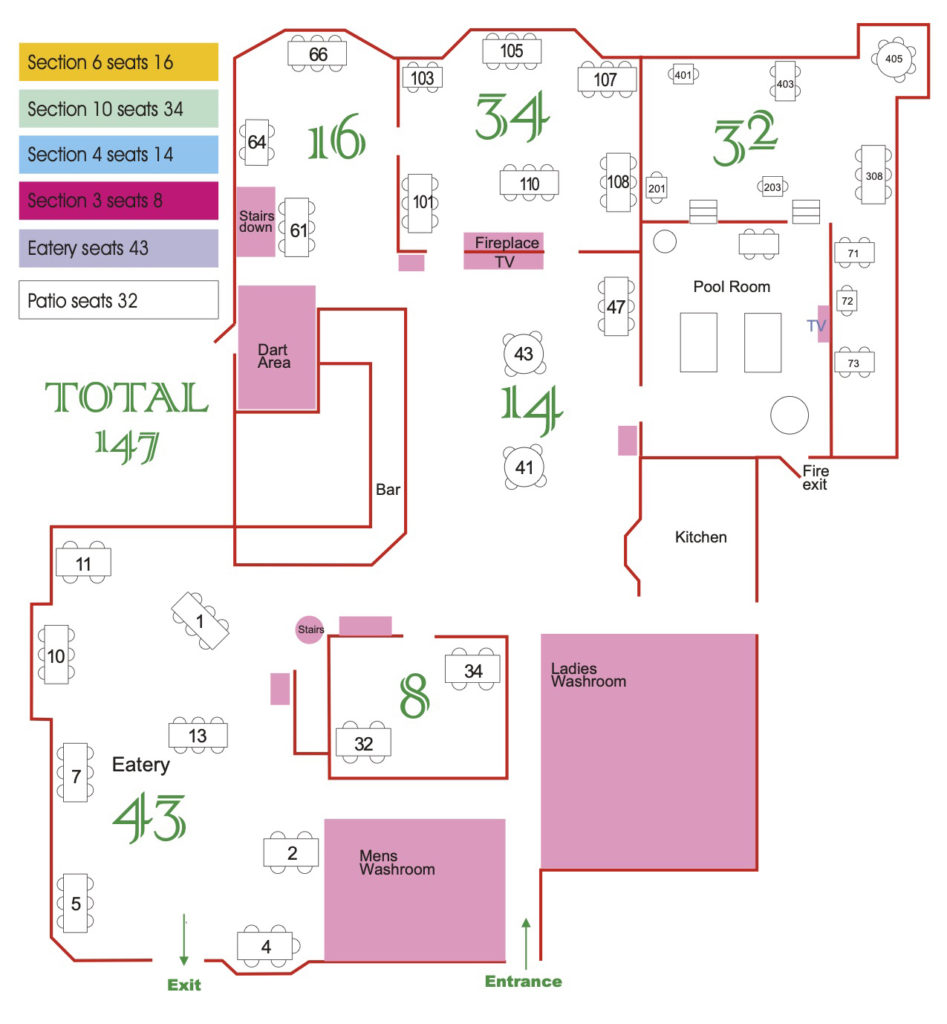 WEDS & THURS
12:00pm – 8:00pm
BRUNCH
Sat & Sun 11am - 2pm
HAPPY HOUR
Daily 3pm - 6pm
HOLIDAY HOURS
Christmas Eve (Dec 24): 12pm to 5pm
Christmas Day (Dec 25): Open for Pre-Order Turkey Dinner Pick Up Only: 3pm to 5pm
Boxing Day (Dec 26): 11am to 9pm (Christmas Brunch: 11am to 2pm)
Sunday (Dec 27): 11am to 8pm (Christmas Brunch: 11am to 2pm)

Contact Us
494 Old Island Hwy at Six Mile Rd
Victoria, B.C. Canada V9B 1H5
Phone: (250) 478-3121
Fax: (250) 478-8765
Email:  info@6milepub.com
Drop Us a Line
Let us know if you have any questions!