Contact Us
We'd love to hear from you!  Please drop us a line if you have any questions or comments.  We're always happy to help.
Make a Reservation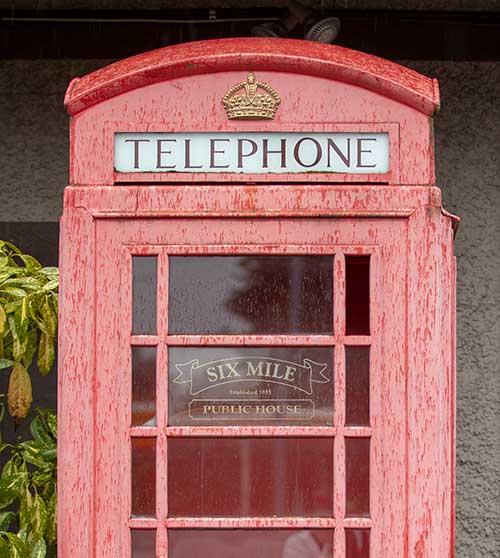 494 Old Island Hwy at Six Mile Rd
Victoria, British Columbia
Tel: (250) 478-3121
Fax: (250) 478-8765
Email:  info@6milepub.com
We are open for Outdoor Dining, Take-Out & Delivery during these hours
MON - THURS
12:00pm - 8:00pm
BRUNCH
Sat & Sun 11am - 2pm
HAPPY HOUR
Daily 3pm - 6pm
Please follow us on Facebook / Instagram for the most updated hours as we adjust in response to Provincial Health Restrictions. Thank you for your Support and Understanding.
Our Location
494 Old Island Hwy at Six Mile Rd
Victoria, B.C. Canada V9B 1H5